Living a healthy lifestyle has its plethora of benefits. It's not only important to exercise and eat the proper foods, but to also build upon the overall best version of yourself mentally, physically, and spiritually. Sometimes, the toughest part about maintaining a healthy lifestyle is just settling into that fit groove mentality. Before embarking or continuing your fit lifestyle, here are some simple changes you can make in your daily life that will inevitably pay off in the long run!
1.     DO have a daily goal
Begin each day by evaluating and tracking your goals. Daily exercising of this habit will allow you to achieve more, increase your energy, and make you happier! Commit to one daily task by breaking your goals down into components. This will help you know how to spend your time and evaluate what's important for you to do every day.
2.     DON'T treat exercise as optional
Trying to maintain a balance between your work-life and healthy lifestyle can be difficult, but not impossible. Schedule your workout appointments at the beginning of each week with yourself. Pick one exercise per body part for each day of the week and commit to an intense workout opposed to a longer one. Treat your workout sessions as a mandatory appointment with someone very important and don't skip out.
3.     DO fuel your mind
Stimulate your creativity through daily doses of motivation, encouragement, and inspiration. It's easy to get distracted with life's many curveballs. Approach each new day with a fresh mind, a smile, and a clear head. Avoid unnecessary stress and negativity by focusing on the positive aspects of any situation. Allow yourself to be taken to a place of unlimited wonder by dreaming big, thinking positively, and becoming the writer of your own life.
4.     DON'T compare yourself to others
Discovering a healthy lifestyle is about you and you alone. It's extremely easy to compare yourself to others, but this will only flush your self-esteem down the drain. Instead, search for a way to improve yourself day after day whether it's in fitness, a hobby, or knowledge. Surround yourself with positive people who have your best interests at heart. Develop the confidence to take control of your life. Having the confidence to build a healthy body will boost your confidence in other areas of life, too.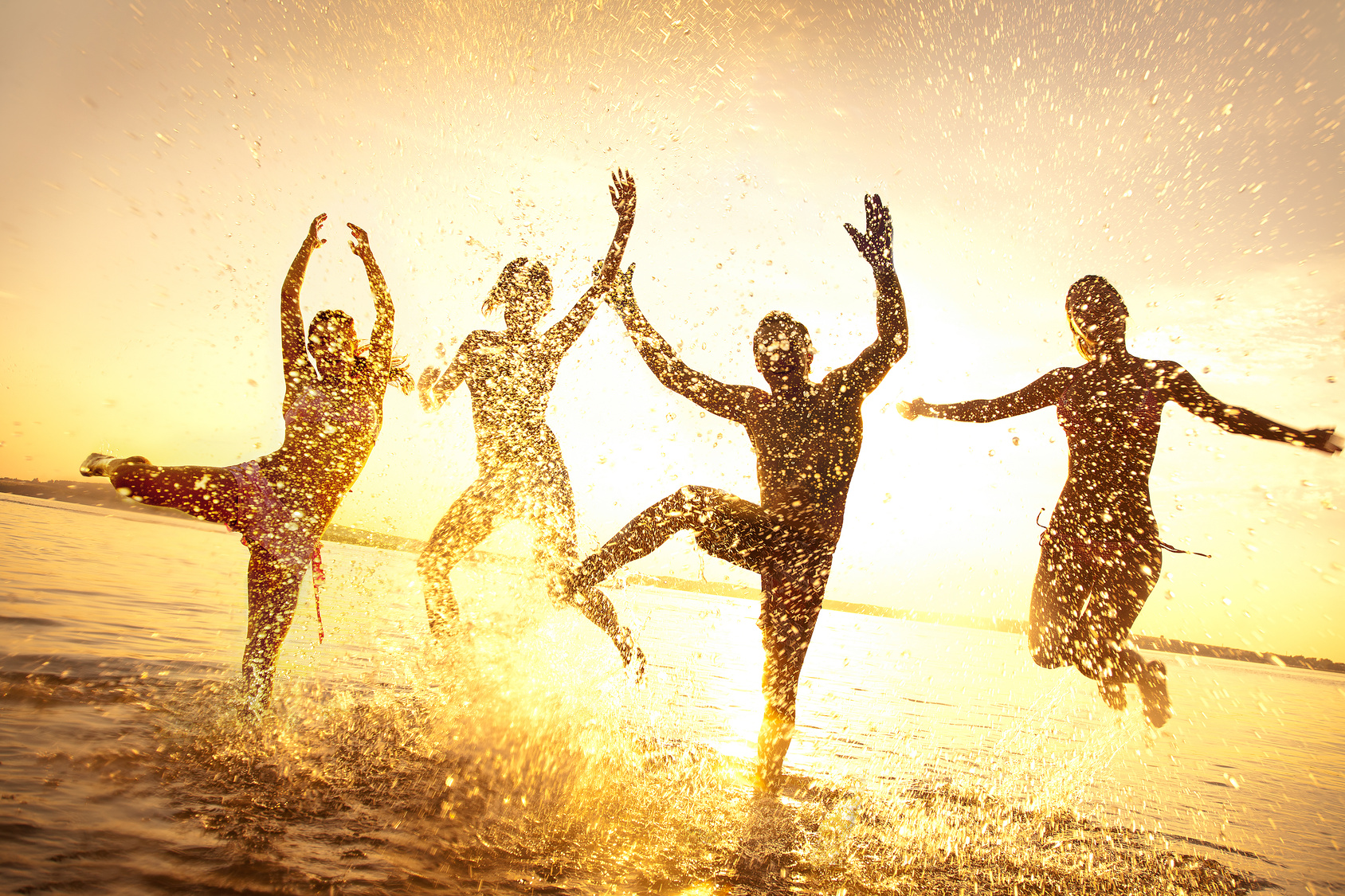 5.     DO treat yourself
Congratulate yourself every once in a while for your accomplishments! Feeling deprived of life's enjoyments can be draining and unhealthy, but so can over-indulgence. Remember to enjoy a guilt-free meal, take that dream vacation, or purchase that item you've had your eyes on for a while now. Treating yourself every now and then provides an incentive and feeds your motivation.
6.     DON'T allow fear to set you back
There will be times when you may feel overwhelmed by stress or the fear of failure, but you should never allow it to set you back or dismantle your willpower. Remember that failure is completely natural and even healthy at times. It serves as a reality check and a tool to help us reevaluate our lives. Failure is not a representation of who you are. Rather, it supplies us with a stronger backbone to push through any hardship that may cross our paths. Even Albert Einstein said, "Anyone who has never made a mistake has never tried anything new." Failure provides us with a window into our flaws. In turn, it helps motivate us to better ourselves! Unleash your inner Rocky Balboa!
7.     DO remember why you want a healthy lifestyle
Choosing a healthy lifestyle should always originate from your own desires and interests. Discern what your values, interests, and ambitions are. Consciously making an effort to understand why you want a healthy lifestyle will significantly help set yourself up for success! Without a doubt, you will encounter difficulties along the way that may attempt to question your willpower. Be strong and proud by sticking to your goals and ambitions! Always have a goal to look forward to. Keep your life in balance! Be happy!