Just like you and me, Hollywood celebrities can't seem to get enough of golf either! The green is no stranger to the number of celebrities who have set foot on it. You'll be surprised at who is out taking a swing at one of the most beloved sports!
9.     Joe Pesci
Can you imagine just how fun it would be to have Joe Pesci join in your golf group? He admits to loving the sport, but just like you and me, finds it quite frustrating at times. Not only do we love Pesci for his award-winning performances in some of our favorite films, but also for his participation in the numerous charity golf outings he participates in.
8.     Josh Duhamel
Being a Hollywood celeb can be quite chaotic and stressful at times, but Duhamel knows the cure to unwinding. If you guessed by golfing, you're absolutely right! Duhamel is a passionate golfer who hopes to revive golf's popularity. With his inability to contain his excitement on the course, it's hard to not get enthusiastic about the sport with him!
7.     Justin Bieber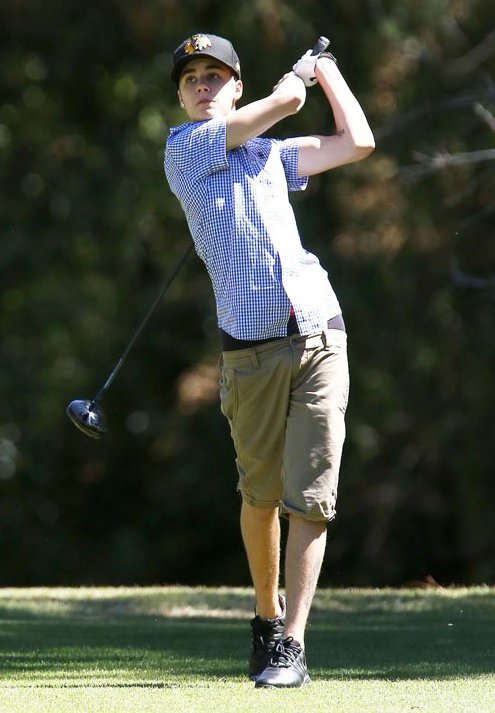 To all you Beliebers out there, the next time you're off scouting Justin Bieber, try searching for him on the golf course. Golf was one of his favorite childhood pastimes. Although he may not be as talented a golfer as he is a singer, it's great to see him happily swinging away!
6.     Adam Levine
Unbeknownst to the pop singer, golf was the sport that was missing in his life. Sometimes it takes a little push from our friends' enjoyment of the sport to motivate us to step on the range. The Maroon 5 heartthrob took to his twitter back in 2011 to alert the world of his newfound passion. "Just tried golf. Not gonna lie. It's totally awesome."
5.     Justin Timberlake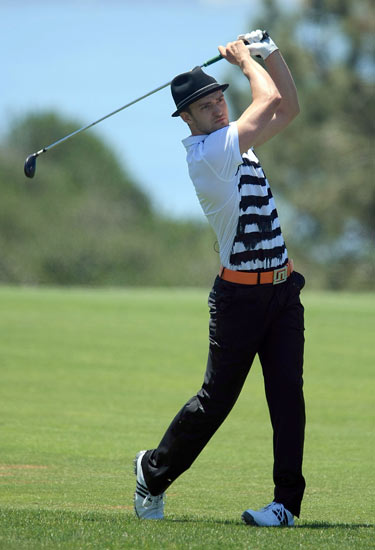 Our beloved Justin Timberlake is no amateur when it comes to his singing career or golf game! As an avid golfer with a single digit handicap, he has played in a number of major tournaments, proving to be a definite golf nut. There's no denying that he takes his game very seriously, just look at that competitive expression!
4.     Cameron Diaz
For a gal with as busy of a work schedule as the lovely Cameron Diaz, her status as an avid golfer definitely deserves a round of applause. The talented actress shows off her swing in the comedy, "There's Something About Mary," which happens to be the set she fell in love with the game. In a 2011 interview with Starpulse.com, Diaz says that golf is "…kind of like crack cocaine to me." Seems like the sport loves to creep into our lives in very sneaky ways!
3.     Matthew McConaughey
Did you know? Before ever winning an Oscar, Matthew McConaughey played golf on a high school and university level, where he won a trophy in the sport. As if there weren't enough reasons to love the Texan heartthrob, his enjoyment of golf makes him that much more enchanting!
2.     Jessica Alba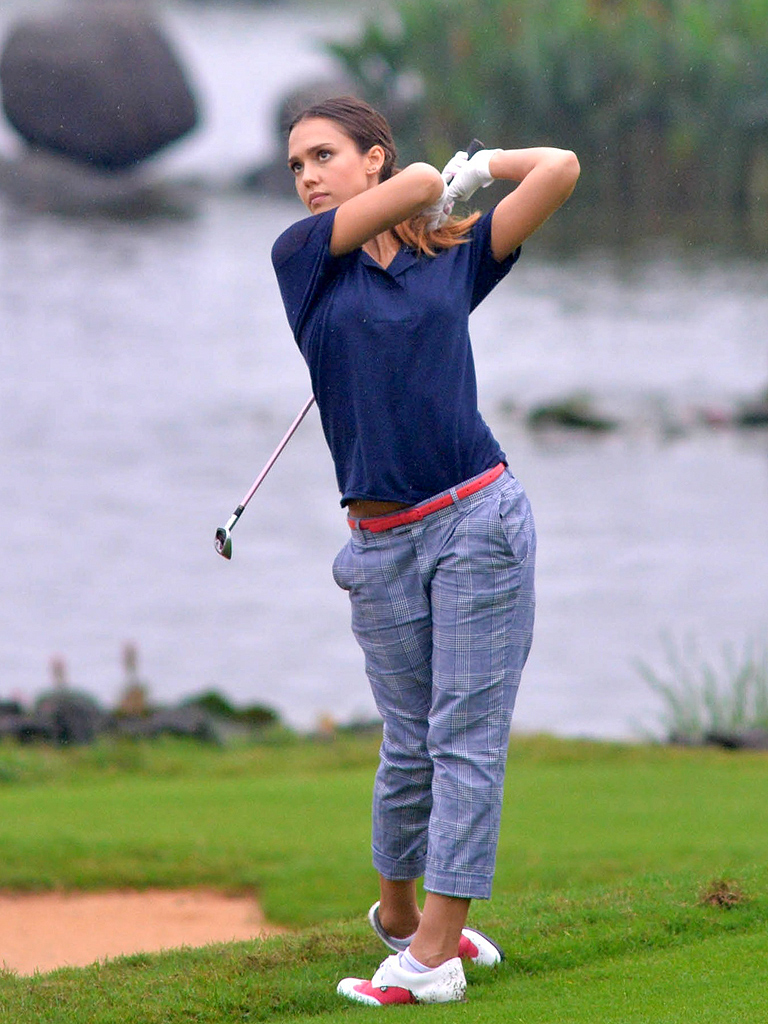 If we could pick a dream partner, Jessica Alba would be it! With an impressive golf swing, nice form, and stylish fashion picks, this A-lister knows just how to drive her way into our hearts. She has displayed some of her skills at several pro-am tournaments around the world and proves to be quite remarkable.
1.     Samuel L. Jackson
See that broad smile gracing Jackson's face? It's not just because he loves golf, he's addicted to it. To ensure that he's able to do what he loves, Jackson arranges to play golf at least twice a week with a golf clause written into his Hollywood contracts. That's some serious dedication! I guess he's not just a badass on the big screen!